UTOPIES: proud pioneers of the B Corp movement in France
In January 2014, UTOPIES became the 1st B Corp certified company in France. From 2015 to 2019, UTOPIES was B Corp's official "country partner" in France, launching and leading the movement until the creation of B Lab France in 2019.
In 5 years, the French community has grown from 1 to 100 B Corp certified companies, and hundreds of companies have logged in to complete the online self-assessment and compare themselves to thousands of companies in France and around the world.
At the beginning of 2020, UTOPIES was certified for the 3rd time.
For more information on our B Corp support, click here.
The B Corp community was founded in 2006 in the United States, bringing together companies from around the world wishing to (re)affirm their commitment to effecting positive impact in alignment with their purpose. These for-profit companies demonstrate their will to make progress and have a positive impact by being evaluated on their overall performance every 3 years. Certified companies to date come in all sizes and from all sectors, from historical icons such as Patagonia, Natura, Alessi or Ecover, to "start-ups" such as Fairphone, Triodos, change.org, or Kickstarter…
Through their business model, they seek not to be the best IN the world, but the best FOR the world! Beyond their commitment to progress, they develop the principle of interdependence: projects between B Corps are favoured and B Corps seek to pollinate their entire ecosystem of suppliers, customers or partners.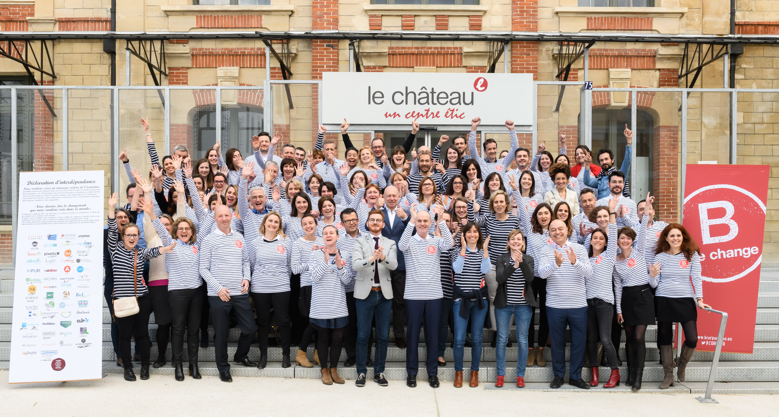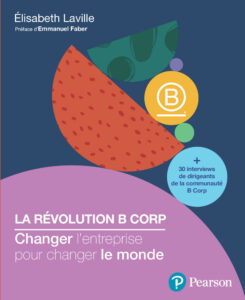 The B Corp Revolution is underway… And it is in bookshops !
Découvrez le nouvel ouvrage d'Elisabeth Laville consacré à l'exigeant label B Corp, ainsi qu'à sa communauté internationale d'entreprises soucieuses d'un business plus juste.
Containing 32 interviews given by as many enthusiastic entrepreneurs committed to the same ambition, this book aims to present the essence of this movement and to show that it is possible to succeed without wanting to be the best company IN the world, but the best FOR the world!
+3200 certified companies worldwide
+100 in France
BIA* scores:
Average score of all user companies: 55
Minimum score to become B Corp certified: 80
Average score of certified B Corp companies: 92
UTOPIES' score: 122
*BIA: B Impact Assessment is B Corp's publicly available tool that enables companies around the world to assess their overall performance and impact (operational activity and business model).
Follow UTOPIES and join the B Corp community!
Contact B Lab France : contact@bcorporation.fr