ADRESS
25 rue Titon, 75011, Paris
PHONE
+33 (0)1 40 29 43 00
METRO
Ligne 1 Reuilly-Diderot
Ligne 8 Faidherbe-Chaligny
Ligne 9 Charonne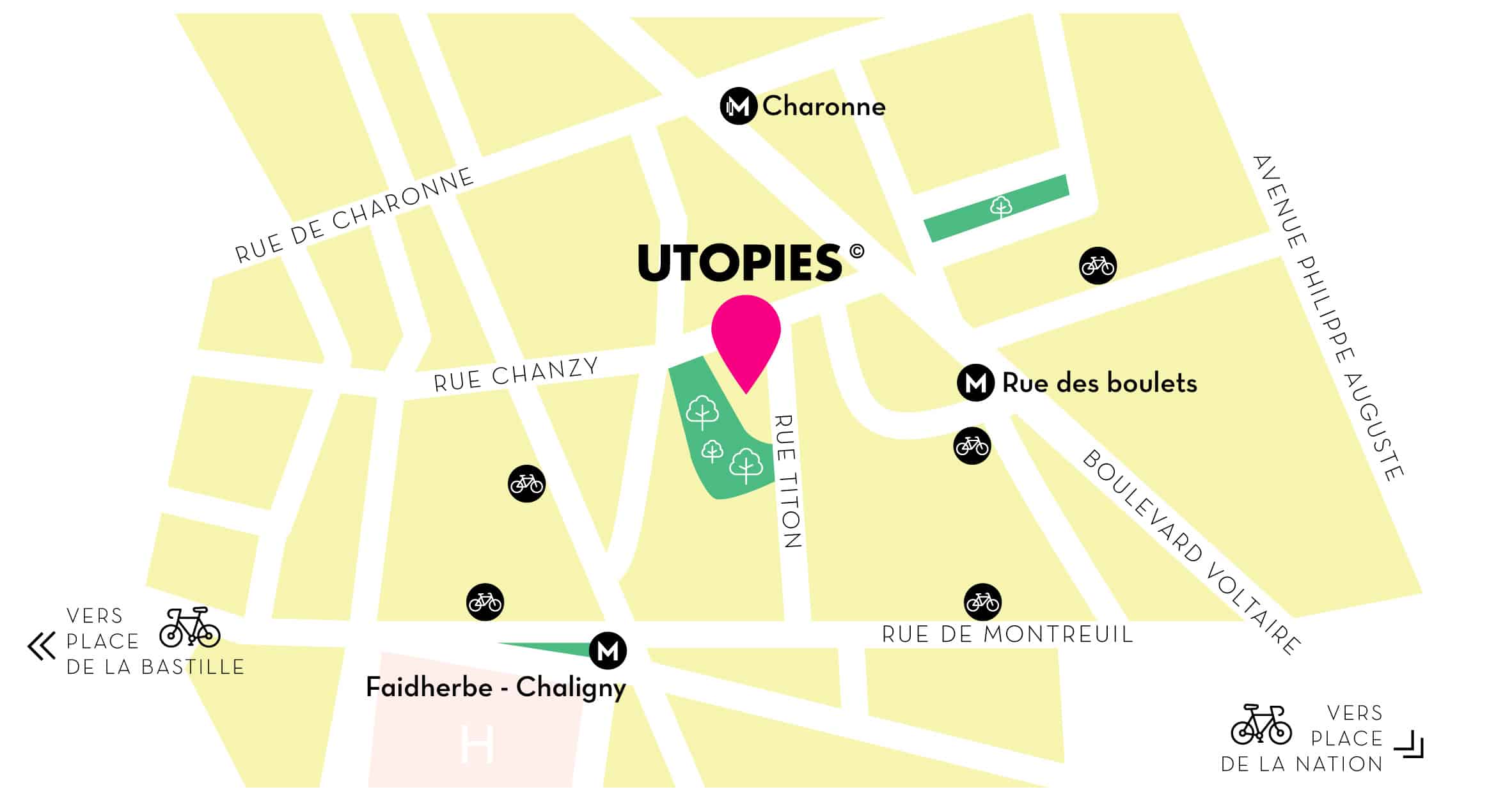 The UTOPIES team wishes you a happy new year.
For any request, please contact us at comexterne@utopies.com.
Select the reason for your request
RECRUTEMENT
CONSULTATION
COMMUNICATION & PARTENARIAT
PRESTATAIRE & FOURNISSEURS
We are looking for creative personalities and committed intrapreneurs who can take things seriously without taking themselves too seriously! We are looking for consultants who dream of transforming companies and the world, who want to contribute to the evolution of our offerings to continue to make UTOPIES a different, innovative and inspiring agency. Beyond education and professional experience, we are interested in all dimensions of a career path and an individual – including soft skills, civic involvement, personal project and everything that makes you tick! If our
current job
offers do not correspond to your profile but you are highly motivated by our professions and values, send us an unsolicited application to
recrutement@utopies.com
. We will do our best to respond quickly. We also publish job opportunities on
Twitter
,
LinkedIn
and in our
newsletter
.
Follow all our news and our activity within the think tank by subscribing to our newsletter.